Let your money work even harder for you
Money Market Accounts are attractive to both everyday savers and experienced investors. With higher yields than most traditional savings accounts, they can help you reach your goals faster. At Transcend Credit Union, we offer two Money Market options, one that offers the usual advantages and another with our own special twist.
Transcend Relationship Money Market1
You have the power to push your Money Market earnings to new heights with an account that pays larger dividends. And it's all pretty easy. To get a higher yield, have a balance of up to $24,999.99, make good use of your checking account, make frequent credit card purchases, or take advantage of our affordable loans. For maximum impact, consider doing all of the following: 
Checking: +.05% APY1
Minimum of $1,000 in direct deposits per statement cycle AND

Minimum of 10 transactions (checks, debit card or electronic ACH) per statement cycle

Credit Card: +.05% APY1
Complete five credit card transactions per statement cycle OR

Maintain a balance of $2,000 or more on your credit card

Consumer Loan: +.05% APY1
Auto loan

Secured personal loan

Unsecured personal loan

Home Loan: +.05% APY1
Home Loan or Home Equity Line of Credit (HELOC) with Transcend


Transcend Money Market2
Keep your profits high and your money accessible with a Transcend Money Market account. You will earn higher yields than with regular savings accounts while enjoying the perks of a flexible, profitable savings alternative. 
Tiered savings rate structure means that bigger balances can earn a higher rate of return

Minimum deposit of $25,000 to open account

Money is available anytime you need it for expenses, purchases or other purposes.

Make quick withdrawals and deposits through Online Banking, our mobile app, or by phone

Six free withdrawals per month ($250 minimum withdrawal)

Funds federally insured up to $250,000 by National Credit Union Administration
¹APY = Annual Percentage Yield. This is a variable rate account. Rates may change at any time without notice. Rates shown are prospective APYs. A minimum deposit of $25,000 is required to open this account; APY applied at account opening is based on the lowest tier Transcend Money Market Savings Account rate. For each dividend period after account open, accounts that maintain at least one qualified product will continue to receive the Transcend Money Market Savings Account lowest tier rate as well as additional basis points for each qualifying product. Additional basis points will also be applied to accounts with balances of $100,000-249,999.99 and $250,000 or more. For any dividend period, any Relationship Money Market Savings account that has no qualifying product and an average daily balance below $25,000, will receive the lowest tier Transcend Money Market Savings rate; however, if a $25,000 average daily balance is not maintained and there are no qualifying products on the account for 60 days, the Relationship Money Market Savings Account may be closed and funds transferred to Regular Savings. Fees could reduce earnings on this account. All terms and conditions are subject to change without notice.
2A minimum deposit of $25,000 is required to open a Money Market Savings Account. You must maintain a minimum average daily balance of $25,000 in your account to obtain the disclosed annual percentage yield; otherwise, the lowest dividend tier rate for Regular Savings will apply. Six free withdrawals per month are allowed. Withdrawals are limited to a minimum of $250 each. Account not meeting minimum balance requirement for two consecutive months is subject to closure and transfer of funds to Regular Shares. Rates may change after account is opened.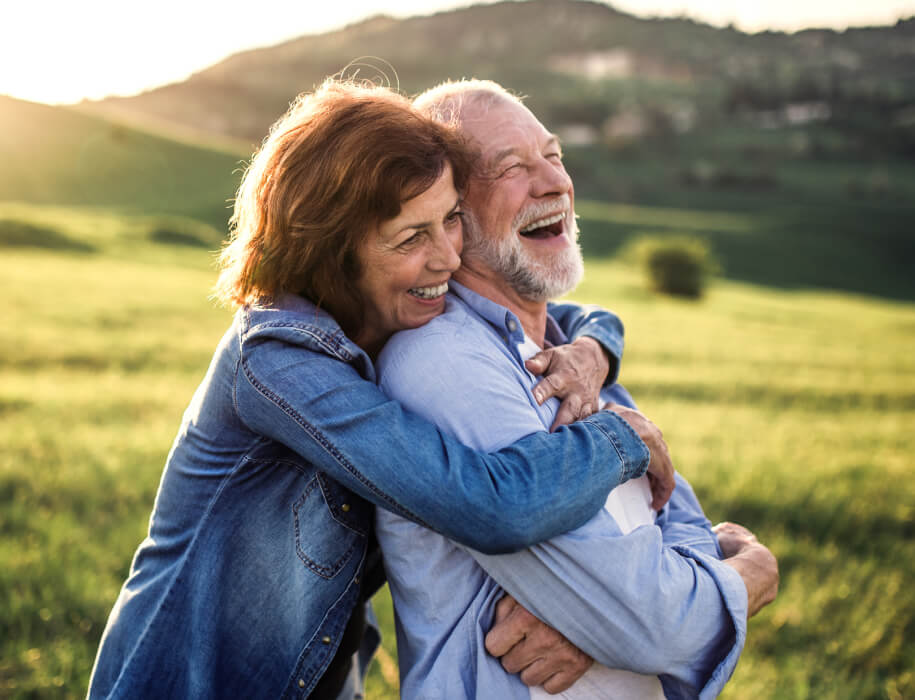 Individual Retirement Accounts
IRAs are a great way to start saving for retirement.
We can help you plan for life after retirement with Traditional IRA or Roth IRA savings accounts.