Your financial goals can be within reach
Search our articles on financial education below.
As a valued member of Transcend Credit Union, we are committed to serving you and care about your financial health. To support you in meeting your financial goals, we've partnered with trusted, national, non-profit
GreenPath Financial Wellness
to offer you free individualized counseling, guidance, and educational resources.
GreenPath has more than 60 years of experience helping people build financial health and resiliency. Their NFCC and HUD-certified counselors give you options to manage credit card debt, student loans, and homeownership. As a member of Transcend, you can receive:
Financial Counseling - You have access to free, one-on-one financial counseling delivered by caring, certified experts. They will help you understand your situation, learn about options, and make a plan to meet your goals.
Debt Management Services - If you have high-interest credit card debt, a GreenPath Debt Management Plan may be able to help lower your interest rates so you can pay off debt faster.
Housing Services - Take advantage of foreclosure prevention services, homebuyer counseling, rental counseling, and reverse mortgage counseling.
Credit Report Review - Learn how to read your personal credit report, how a credit score is calculated, and how to improve your score.
Student Loan Counseling - Understand repayment options that can postpone or lower your payments. Learn the pros and cons of each strategy so you can make an informed decision on which is best for you.
Request a Free Financial Counseling Session with GreenPath by clicking the link below.
Five Factors That Make Up Your Credit Score
Information on how you have handled debt in the past is translated into a three-digit score predicting how likely you are able to pay off created debt. Credit scores range from 300, as the poorest score, up to 850 as the highest. These factors make up your credit score.
Read more..
Boosting Your Credit Score Can Save You BIG
Credit is part of your financial power and can open a wider range of products and services including loans, credit cards, and mortgages with better interest rates and more generous credit limits. Bad credit can add roadblocks to everyday necessities affecting rental applications, insurance premiums, and security deposits.
Read more..
How to build your credit
Credit is much like anything else. It takes time and attention to construct it in a way that opens financial doors for you. The doors opened lead to wealth building maneuvers like purchasing a home. How do I start building credit?
Read more..
Rebuild your credit
A low credit rating can compromise your ability to borrow money, or if you are approved, the interest rate charged on the note will be considerably higher. Follow these steps to help improve your credit.
Read more..
Guide to buying a home
Buying a home is exciting. There are several steps that are a part of the process. This article will help explain what it takes to qualify for a home loan, submitting an offer, and things to bring to the loan closing. If it's been a while since you bought a home, the process has likely changed from what you remember. New technology means the market moves faster and there are new ways for buyers and sellers to connect with agents and lenders.
Read more..
How much money should a first-time home buyer put down?
It's exciting thinking about buying your first home. Although it is quite different from renting, the good news is the property is yours. Hurdles for a first-time home buyer are determining how much you can afford, building funds for the down payment and closing costs.
Read more..
Is now the time to refinance my home mortgage? 
Refinancing your home loan will save you money, help you build equity, and pay off your mortgage faster. Even people who have newer mortgages may be able to benefit from refinancing.
Read more..
Student Loan Repayment, simplified
After a historical hiatus throughout
the pandemic, borrowers now face
federal student loan repayment.
Evaluating your full financial
picture and making a repayment
plan goes a long way towards
reducing stress and uncertainty.
Unsure where to start?
Read more..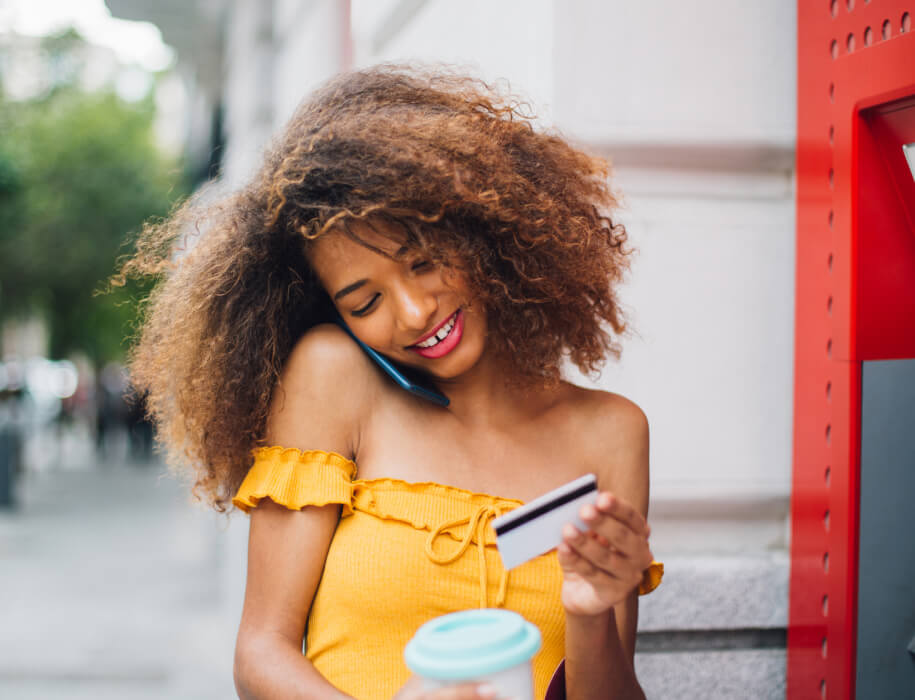 Personal Checking Accounts
Unique accounts to fit your unique needs.
Transcend Credit Union has a variety of personal checking accounts to accommodate your lifestyle.