Earn rewards while building credit with a Transcend Prestige Visa® Credit Card
Wherever you're going today and whatever you're doing, chances are good there will be costs involved. A Transcend Credit Union Prestige Visa® Credit Card is the perfect travel and shopping companion. It offers worldwide purchasing power, low rates that save you money every month, and cutting-edge security features.
0% Introductory APR* on all purchases and balance transfers for first 6 months
Fixed rates as low as 8.90% APR*
No annual fee
No cash advance fee
No balance transfer fee
Rewards program allows you to redeem points for gift cards, merchandise, travel services, and more
Visa® Zero Liability protection means you're not held responsible for unauthorized purchases
Enjoy peace of mind with Visa's® 24/7 anti-fraud and identity theft protection
*APR = Annual Percentage Rate. The introductory APR for Purchases and Balance Transfers is effective upon the opening of your account for 6 complete billing cycles. When the Introductory Purchase APR and Balance Transfer APR ends, both the Purchase APR and Balance Transfer APR is the rate disclosed to you at account opening and is calculated according to the Finance Charge Calculation Method section of your Cardmember Agreement. There is no cash advance fee, annual fee, or balance transfer fee. This APR is applied to new and outstanding balances. Foreign transactions subject to 1% fee of each transaction in U.S. dollars. Cannot be combined with any other offer. All rates, terms, and conditions are subject to change at any time without notice. Contact us for additional details.
Federally insured by NCUA.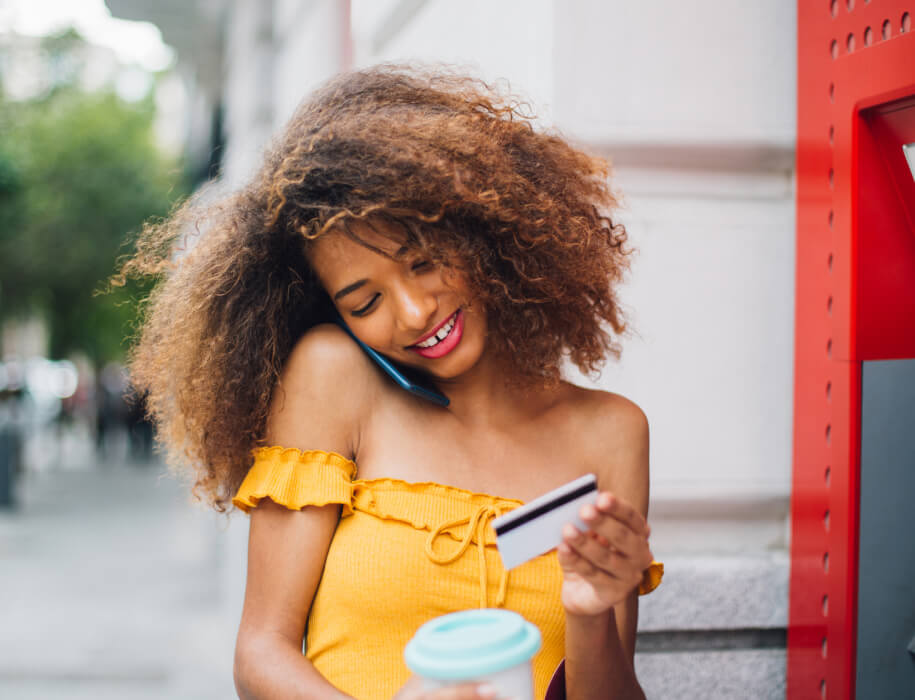 Personal Checking Accounts
Unique accounts to fit your unique needs.
Transcend Credit Union has a variety of personal checking accounts to accommodate your lifestyle.